Understand your partner and their culture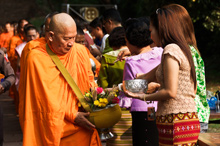 If you are in a relationship with a native Thai, you'll benefit enormously from learning to speak Thai. You will understand your partner better, as well as your partner's family and friends, their values, and the Thai culture in general.
As your language skills improve, so will the quality of your communication, increasing the chances of a successful, long-lasting relationship.
Learn what you need to learn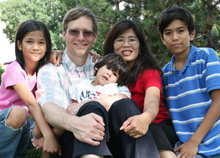 Every person has different needs and interests when it comes to learning Thai. Based on your areas of interest and prior knowledge, we'll define specific lesson plans and set realistic goals… together.
You'll learn the vocabulary you need for day-to-day conversations, for expressing emotions and feelings, and even for having the occasional heart-to-heart discussion with your partner.