Get comfortable with the Thai way of life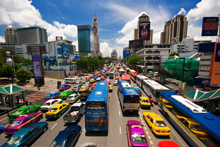 There's a world of difference between relocating to Thailand and just spending a two-week holiday. Not only will you need a larger vocabulary and better conversation skills, you'll also need to know much more about the Thai way of life. With a deeper understanding of the Thai language, culture and everyday living, you'll become a part of the society, and build lasting friendships with the Thai people you meet along the way.
Learn what you want and need to know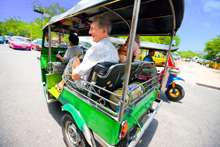 Based on the topics that are most relevant to your situation and your intended date of your relocation, we'll create specific lesson plans and set realistic goals to prepare you for your big adventure. We'll focus on the vocabulary you'll need when you move, as well as give you useful general knowledge about your new life in Thailand.
Lesson topics may include renting a house or apartment, talking to real estate agents, buying a car, asking for directions, opening a bank account, finding an Internet provider, and understanding Thai customs, family values, and history. And you'll help us decide what you need to know!